Poetry Presents: The Wandering Heath
'For deep inside the wandering heath … You will find eternal love'
The Wandering Heath, is a Cornish wildflower anthology and identification guide, founded by Honeysuckle Troubridge, Josie Heaton, Gabby Willcocks and Amber Patterson. The four-person female team, brought together local writers and artists to engage and reflect on Falmouth's alluring natural landscapes. The anthology features 17 different poems written by local students and poets, as well as illustrations drawn by Claire Corbett.
It is a frosty Monday evening on February 4th 2019, though the weather can't temper down the unmistakable magical buzz that fills the space. Everyone is gathered in The Lighthouse, waiting to hear the poetry of The Wandering Heath for the first time. The warm lighting of the room sets the atmosphere perfectly. We can hear friends talking about how proud they are of the founders and poets of the anthology. Honeysuckle Troubridge, project manager for the poetry collection, takes centre stage to introduce the night.
The Wandering Heath follows in the footsteps of nature poets such as William Wordsworth and Alice Oswald, as well as taking inspiration from Holly Corfield Carr's collection, Indifferent Cresses, which was released last year with the National Trust.
During the evening, a handful of poets read out their pieces from the collection. Despite a number of them only being amateurs, all performances were professionally executed, namely Amber Patterson, who read Boudica and Flora and professional poet Sarah Cave who read Perennial Centauri.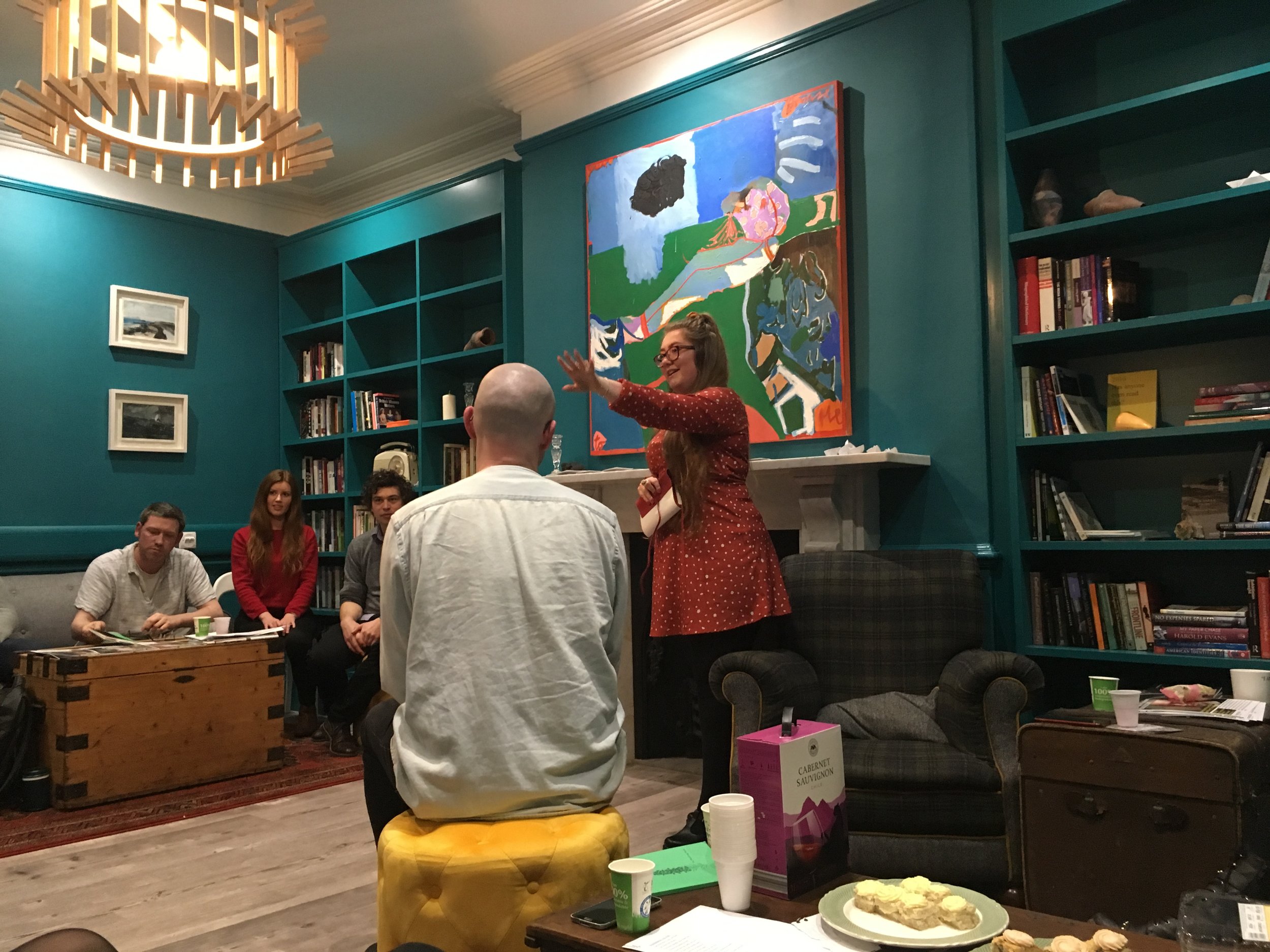 Arguably the performance of the night, came from a poet who could not attend the event. The Wandering Heath, read by Harry Webster, written by Lizzie Arnold masterfully depicted restrained emotive description and rich natural beauty.
An extract from titular poem, The Wandering Heath:
'Kneel into the earth, my love … Lay bare your worldly pain.'
Of the three poems that Lizzie Arnold wrote, it must be said that the titular poem left listeners in awe. It felt like wandering through fields as each reader read their descriptions of the wildflowers.
Josie Heaton, Social Media Manager of the project said:
'I'm just really proud. Especially of Honey, who was our project manager. She was an amazing leader. And just look at this turnout, it couldn't have been better.'
Honeysuckle Troubridge, agreed with what Josie had to say:
'The turnout was far better than expected. I'm very excited for the future.'
If you would like to own this beautiful and memorizing little anthology, please contact Gabby Willcocks at ew187586@falmouth.ac.uk, for more information about pre-orders.
by Seren Livie and Daniella Ferguson-Djaba